Realm proposes an Urbit experience that is outside the browser, running as a full-screen cross-platform native application. It offers features like shared application suites, built-in audio chatrooms, an integrated crypto wallet, as well as its own web browser.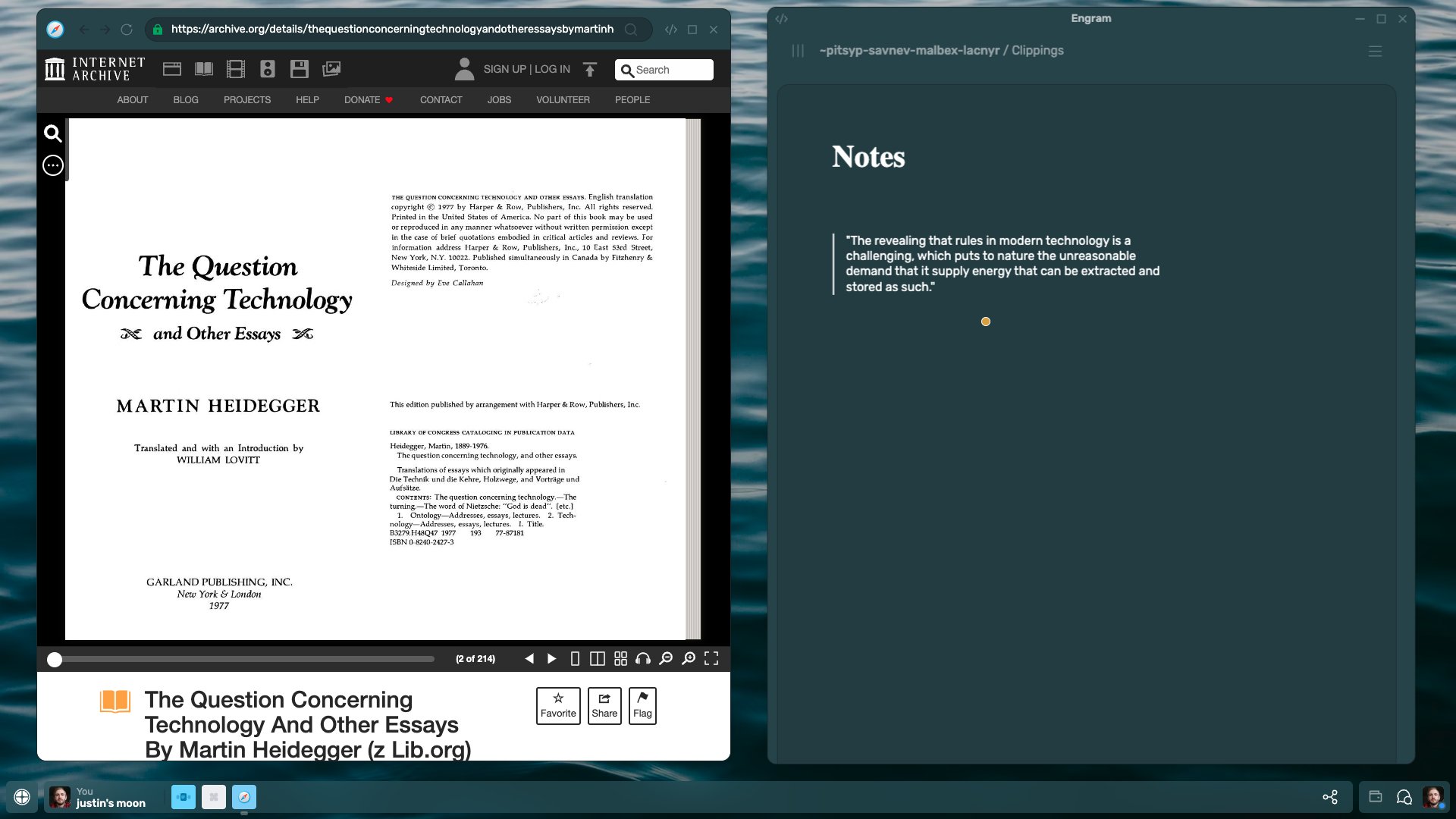 Realm is the flagship product of Holium, who are also building out several collaboration tools akin to a cloud productivity suite for Urbit and Realm. These applications can be bundled together into unique spaces – desktop environments that have been configured for communities and teams.
Realm is currently in private alpha. Visit holium.com to sign up for the invitation waitlist. In the meantime, you can also enjoy an entertaining podcast in which Holium founder ~lomder-librun talks about his vision for Realm, amongst many other interesting topics.